It doesn't matter if you're a backpack person, a tote girl, or a sling fanatic – it's a dreary season ahead, and you need to make space for all essentials in one place. Fret not; these won't take up much room, but will ensure that you're always prepared for challenging situations through the day. Hey guys I'm Priya and you need to take a look and start assembling the following carry-ons :
A pair of celebrity sunglasses
 Keep the sun at bay in style with a pair of trendy sunglasses that not keep your style on fleek all day, but also prevent your eyes from the harmful UV rays.
Sunscreen at least SPF 30
Duh! Summer and sunscreen are a match made in heaven (or hell?). So, the rule remains the same – dab a layer every two hours, even if you're sitting in an AC office.
Waterproof Mascara
Sweat much? Your regular makeup isn't as much benevolent. A waterproof mascara doesn't smudge even if you're prone to sweating a lot. Keep touching up every few hours, and you're good to go!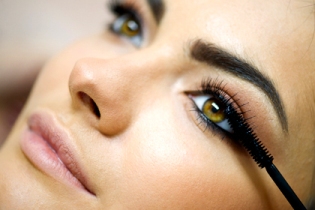 Matte Lipstick
 The same rule applies here. Matte lipsticks last longer, and aren't affected by sweat. What's more, if you're going to stay out all day, keep a bright lip colour handy to look refined at all times.
Perfume
..or a deodorant! Although, I recommend a mini bottle of perfume as it's light-weight, effective, and oh-so-tiny.
Facial Wipes
Summer increases the accumulation of dirt and grime on your skin. After all, you sweat a lot! A simple solution? Facial wipes! Use ones with aloe vera extract to keep looking fresh and glowing.
Hair Ties
If there's one essential that surpasses all the others, it's this one. Hair ties are necessary evils because we all know how unbearable the heat can get sometimes, don't we?
Now, all you need is a summer bag that stores all of the above! For that you can check out my previous post : Handbag trends of 2017